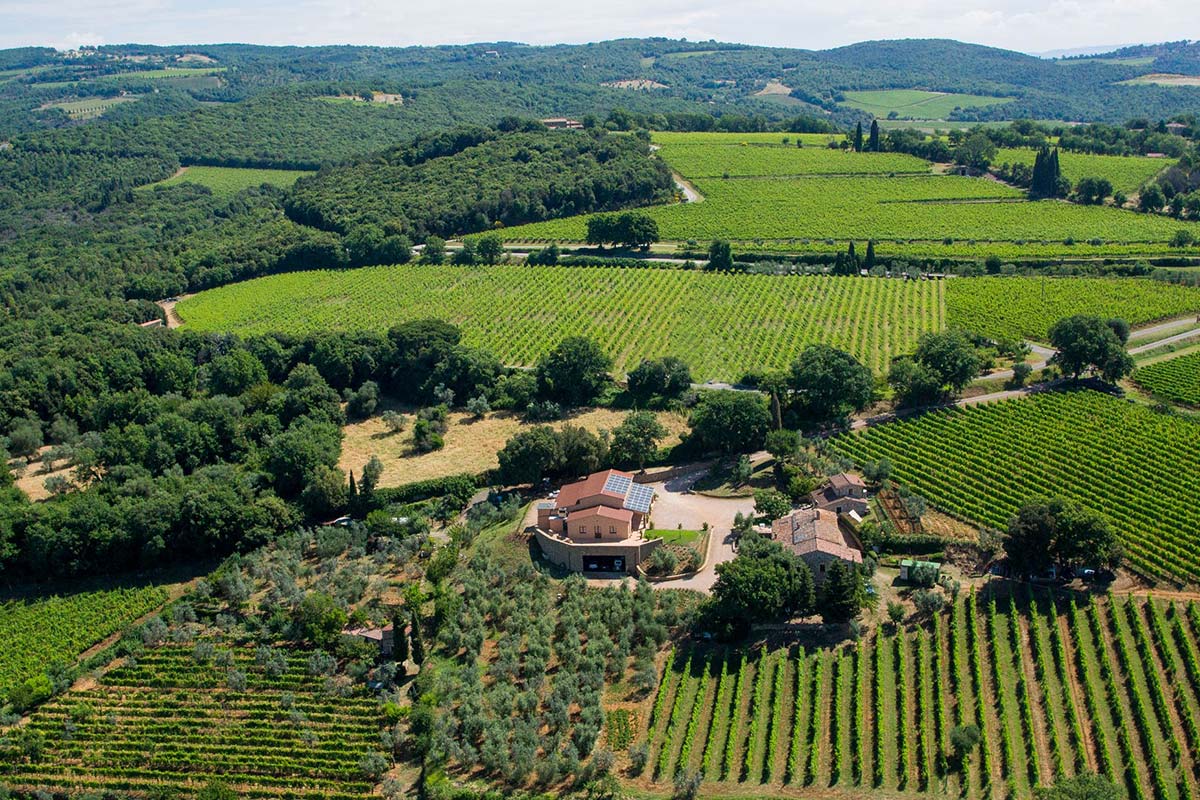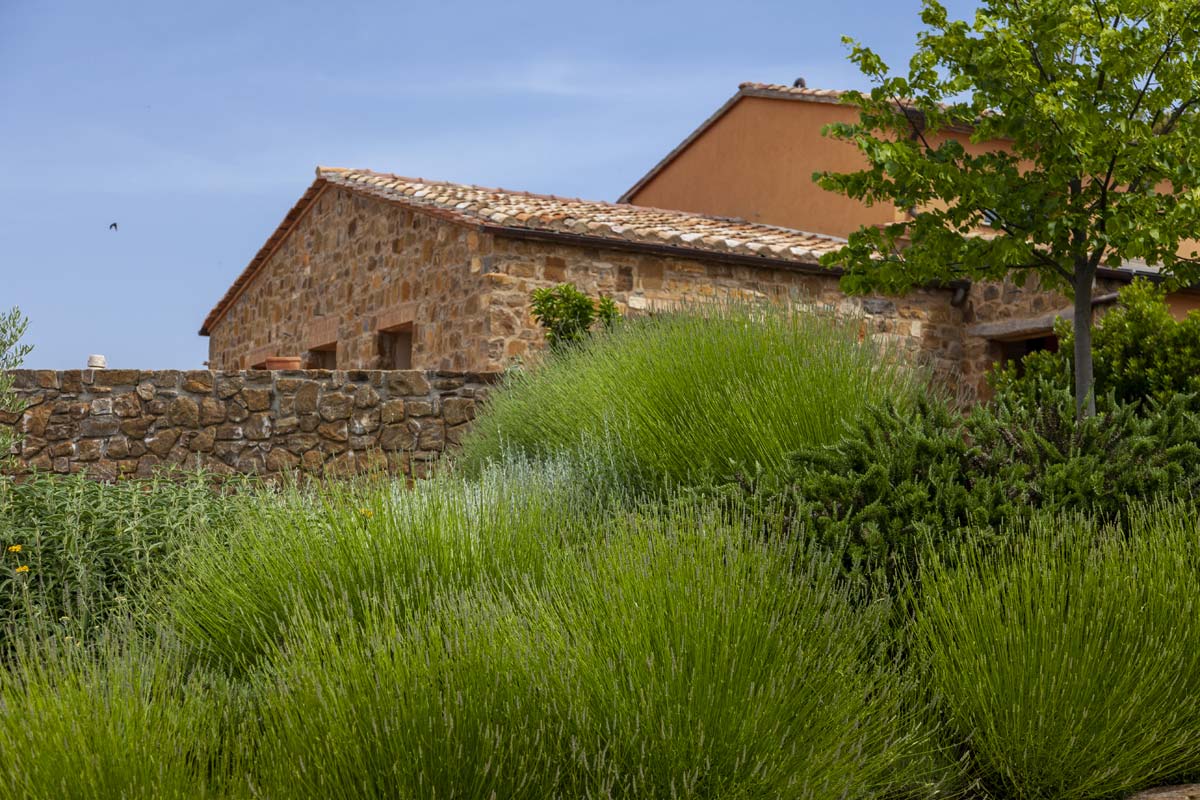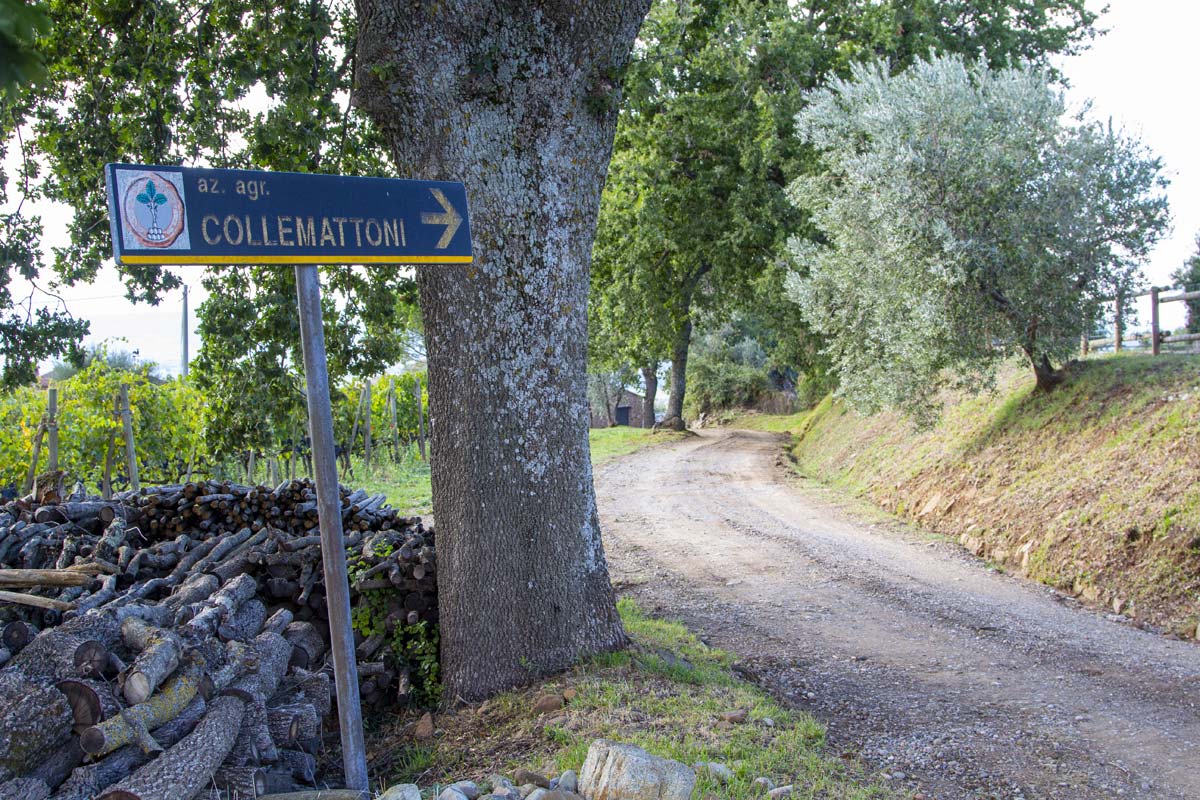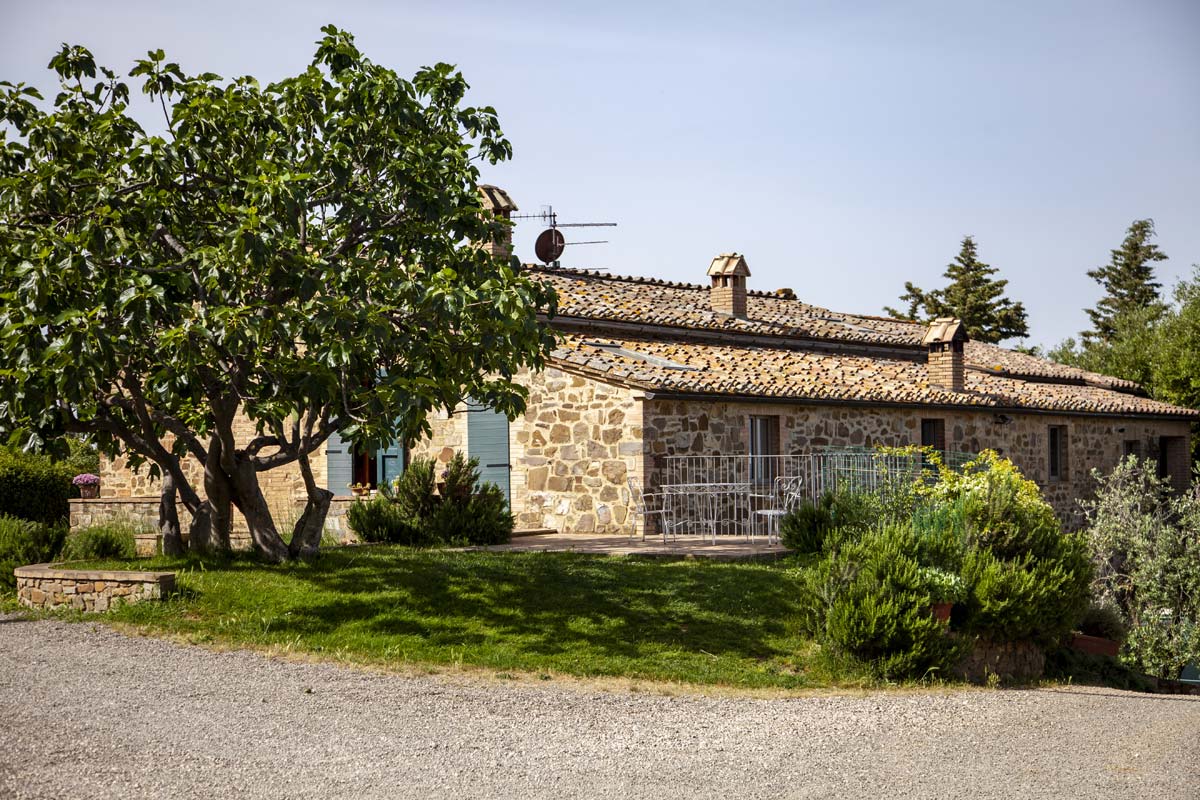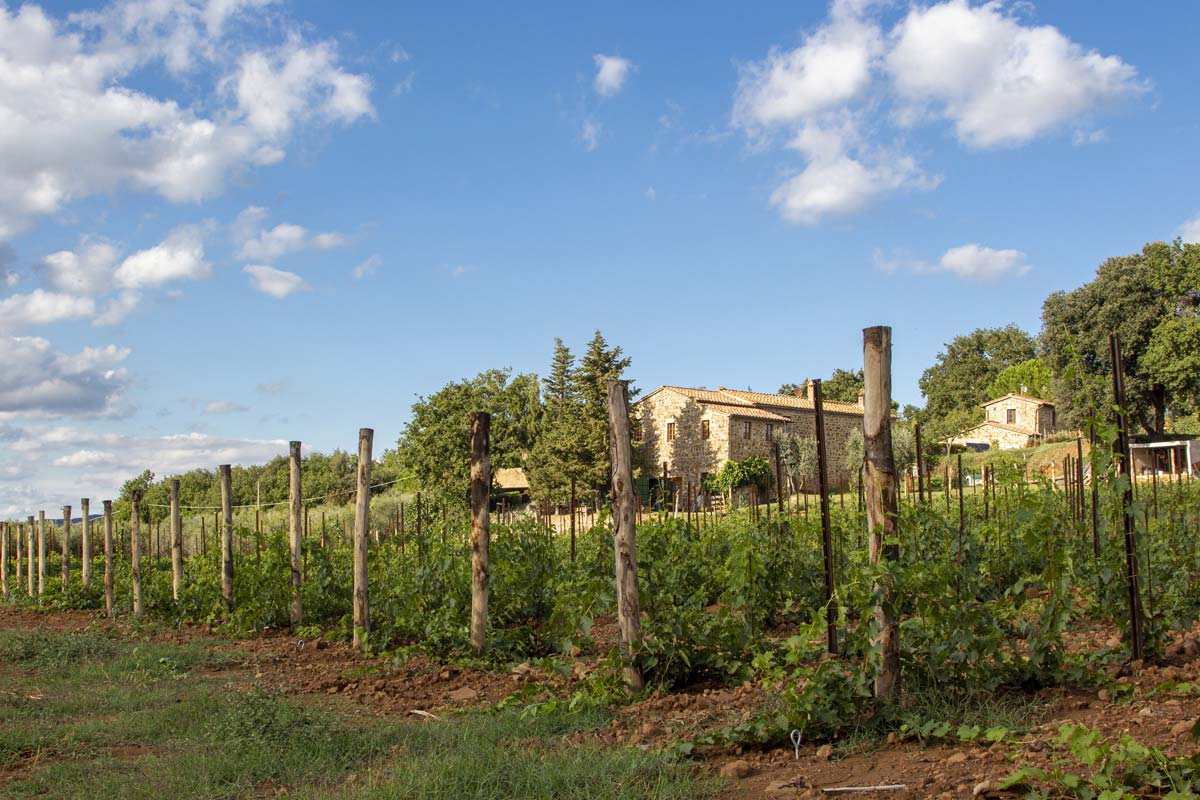 Collemattoni takes its name from the farmhouse, which, over time, has become the trademark of our winery and of our wines.
Collemattoni is located on a hill top on the south side of the municipal area of Montalcino, just a short distance from the village of Sant'Angelo in Colle. The Collemattoni farmhouse dates back to the end of the XVII century.
The first record of the Bucci family dates to the end of 1800 with Giuseppe Bucci «Zappaterra» (Digger), head of a large family.
Today, the estate is run by Marcello Bucci focusing on a winemaking philosophy that allows for technology but in a style that comes from belonging to the place and respect for the area.
Thanks to the presence of a biomass fuelled heating system and solar panels, Collemattoni produces the 80% of the electricity needed at the winery. Inside the estate there are also rainwater recovery pipes.