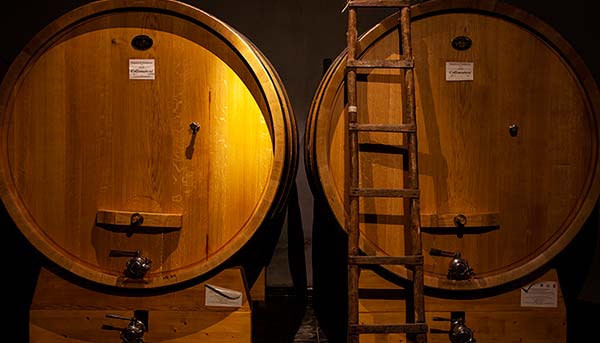 Our wine cellar of 700 square meters was completely renovated in 2012 and advanced technology applied during the installation, allows us to control all the process from fermentation till bottling. Wine aging runs in natural conditions under the ground level.
The grapes, picked entirely by hand, are selected during the harvest and checked once again in the cellar by expert hands on the sorting table. After destemming, the grapes are fermented in temperature-controlled stainless steel vats. The heart of the cellar is the ageing area with Slavonian oak barrels and French oak tonneaux.
Despite the use of modern system and advanced technology, the cellar is intentionally «very traditional».
Here the Bucci family welcomes visitors and clients in an enchanting place from where the majestic countryside that extends from Sant'Angelo in Colle to the sea can be admired.